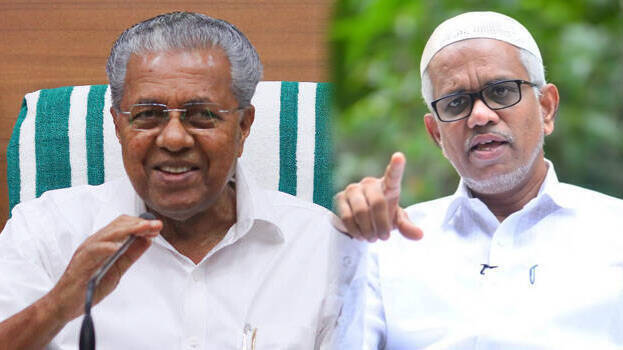 MALAPPURAM: There is nothing wrong in Samastha cooperating with the Left Front Government, said Samastha leader Abdussamad Pookkottur. This should be seen as a strategic approach to achieve our needs, he opined in Malappuram. It is better not to adopt a hostile attitude towards the ruling government, he said.
Kerala is not currently ruled entirely by communists. Some of them are religious. The LDF is a front including religious people. Some people are just creating controversy in this regard, said Pookkottur.
Samastha, who had turned against the government along with the Muslim League over Waqf appointment, later withdrew after holding talks with the chief minister. Meantime, Samastha expressed solidarity with the government in the Silver Line dream project.
In their mouthpiece, Samastha demanded that the government alleviate the concerns of the people as the project progresses. Samastha responded that the government should issue a white paper informing about the project and through this they will be able to convey that the country needs the project, he said.