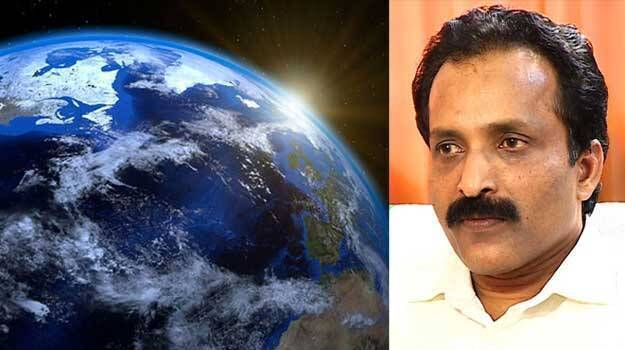 THIRUVANANTHAPURAM: "When will the earth end?" This is a question that was often asked ever since the formation of the earth. Many had reacted on earth's end. However, S Somanath, who has been appointed as the new chairman of ISRO, gave a scientific answer in this regard.
To the question of whether the earth will ever end, yes, it will surely end, answered Somanath. There is no doubt that the sun will come to an end, but before that, the same thing will happen to the earth, he clarified. He opened his mind in Straight Line, an interview program on Kaumudy TV.
His words…
"Of course, the earth will end. There is no doubt that the sun will end. The sun has a lifespan of 15 billion years. It will continue to exist for another four billion years. Though four billion years is so long, the earth would disappear before that. Once the fuel burns completely, the size of the sun will increase. It will increase and will be as large as the earth's orbit. It will go beyond that. The earth will be inside the sun. At that time, the earth and other satellites will vanish."