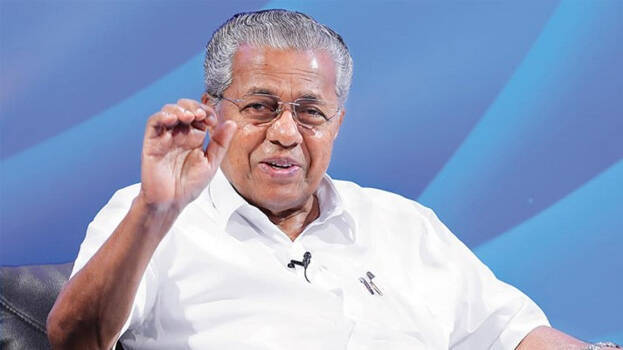 THIRUVANANTHAPURAM: Chief Minister Pinarayi Vijayan on Monday corrected CPM politburo member S Ramachandran Pillai who said at the party's Kottayam district conference that China is being countered with countries like India as it has gained enough power to question the hegemony of the imperialist powers including the US.
Pinarayi clarified that the ideological resolution adopted by the Kozhikode Party Congress in 2012 stated that China was not ready to take a strong stand against imperialism as a socialist nation and that the party still has the same stance. He was inaugurating the CPM Thiruvananthapuram district conference.
"China has proven that it can intervene fairly in areas such as education and health. They are willing to admit that there are weaknesses even when China achieves such things. They themselves have declared that issues like inequality and corruption are rampant".
"In today's global context, Islamic extremism is emerging as an alternative to imperialism. Islamic extremism is the work of America. The Taliban regained control of Afghanistan due to US treachery. Although many things like the Jasmine Revolution have taken place in the world, none of them have been able to change the current conditions. No agitation can change the conditions if no alternatives are put forward", Pinarayi said.