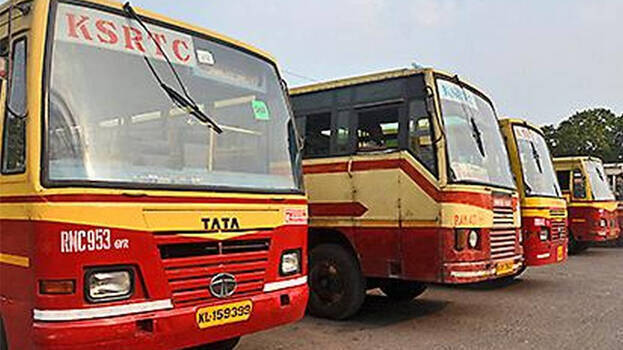 THIRUVANANTHAPURAM: Covid cases are increasing among KSRTC employees. As per reports, 150 employees were tested positive. KSRTC services have also been affected. Heavy crowd of passengers in buses is worsening the scenario. The situation is critical in Thiruvananthapuram, Ernakulam and Kozhikode depots, 30 cases were reported from Thiruvananthapuram depot.
Meanwhile, the Transport Minister said that the news of Covid spread among KSRTC employees was fake. Such fake news will not be promoted and strict actions will be taken against this. KSRTC services will not be suspended as of now, said the Minister.
CMD has ordered the Health Department to give booster dose vaccines to KSRTC Conductors. Certain KSRTC employees are spreading such fake news to suspend services, said CMD.