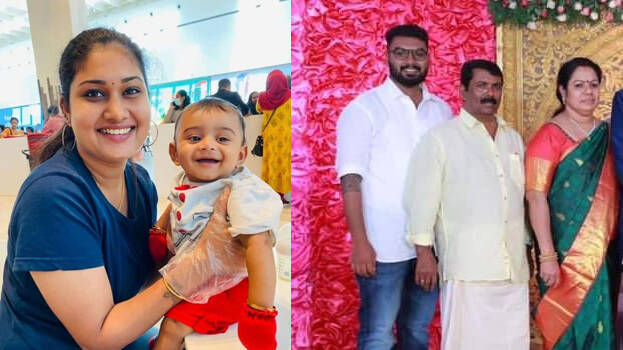 THIRUVANANTHAPURAM: A detailed investigation on the death of five people after a fire broke out in Varkala, will begin today. The probe is conducted by a team led by DIG R Nishanthini. The police are trying to retrieve the CCTV footages of the house.
No evidences of external interferences or danger were found. A clarity has to be obtained on whether the fire spread from the house or from the bike parked outside. The reports of the forensic team and electric inspectorate in the incident are crucial.
The fire broke out Tuesday early morning at 1.45 am. Prathapan (62), who was running RPN, a wholesale and retail vegetable business in Puthenchantha, his wife Shirley (52), son Ahil (29), daughter-in-law Abhirami (24) and her eight-month-old baby Ryan were those dead. The condition of Prathapan's second son Nihul (29), Abhirami's husband continues to be serious.
The bodies of Prathapan and Shirley were found swollen due to heat. There was no discoloration or signs of burns on the skin of Abhirami and her baby. Meantime, Prathapan's eldest son Rahul and his family reached home from Gulf last night. The bodies will be cremated after some of their relatives come from abroad.