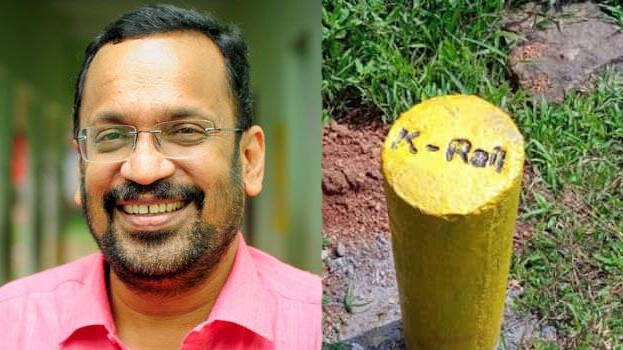 THIRUVANANTHAPURAM: Minister K Rajan has denied the K-Rail officials' claim that it was the revenue department which had directed to lay the survey stones of the SilverLine project. It is not the revenue department that is laying the stones. The revenue department has not directed it. The stones were laid at the request of K-Rail. Don't say anything irresponsibly, said the minister.
The stones will be removed if the social impact assessment is against the project. Land will not be acquired from anyone by means of threat. The revenue department is only a government agency that acquires land. Generally, the revenue department will provide the required number of officers as said by the requisition agency and the rest of the procedures will be followed accordingly, explained the minister.
However, K-Rail had earlier stated that it was the revenue department that had decided to lay the survey stones. Following the minister's response, K Rail took to Facebook and denied the claim that the revenue department had ordered it. But, the post did not specify about who had directed the stone-laying in the first place.