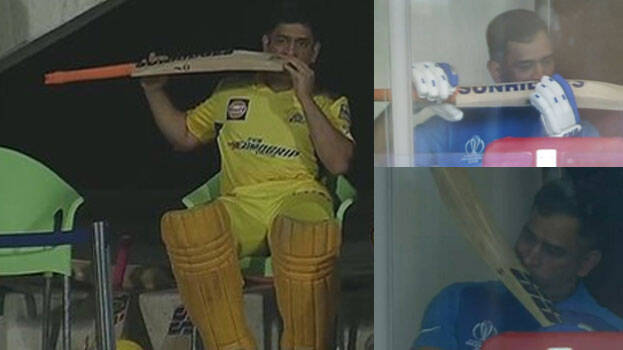 MUMBAI: Cameras often focus on Dhoni during Chennai's matches in the IPL. You can often see Dhoni doing something different. The pictures of Dhoni training in the dressing room usually gains attention.
Out of this, the pictures of Dhoni biting the bat often becomes viral. Now, former Indian spinner Amit Mishra has revealed the reason behind Dhoni's bizarre behavior.
Dhoni's started biting his bat again during the IPL match against Delhi Capitals on Sunday. This act is famously known as Dhoni's 'Eating the Bat'. In the dugout, Dhoni was sitting near Robin Uthappa biting the bat.
Amit Mishra has revealed the 'secret' behind the incident with the introduction 'In case you're wondering why Dhoni often 'eats' his bat'.
Amit Mishra says Dhoni does this to remove the tape of the bat. Dhoni wants his bat to be always clean. You can not see a single piece of tape or thread sticking out of his bat, says Mishra. The star's response was via Twitter.