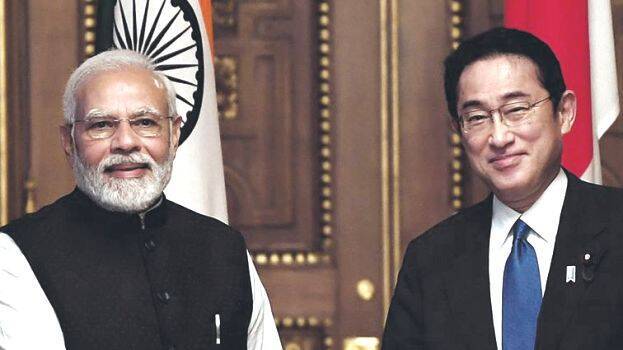 TOKYO: The Quadrilateral Security Alliance (Quad) has decided to set up a satellite system to monitor China's invasions, including illegal fishing in the Indo - Pacific region. Prime Minister Narendra Modi, US President Joe Biden, Japanese Prime Minister Fumio Kishida and Australian Prime Minister Anthony Albanese have reached an agreement to strongly oppose Chinese intervention.
The Quad leaders said in a joint statement that the Maritime Domain Awareness (IPMDA) will support and work in consultation with Indo-Pacific nations and regional information fusion centres in the Indian Ocean, Southeast Asia, and the Pacific Islands by providing technology and training to support shared maritime domain awareness to promote stability and prosperity. The summit also noted that the situation in Ukraine and Myanmar was worrisome.
Cooperation will be strengthened in the areas of health, aerospace, maritime security, disaster relief, digital trade, cyber security and information technology. A meeting of the energy and transport ministers of the four countries will be convened soon. Joint military exercises will increase.
The Quad also condemned the 26/11 Mumbai and Pathankot terror attacks by Pakistani terrorist organizations.
Other announcements
Fellowship for 100 students from quad countries to study in the United States each year
Quad Climate Change Adaptation and Mitigation Package' (Q-CHAMP) was formed after recognizing the need for climate change negotiations
The Paris Agreement will be implemented to combat climate change.