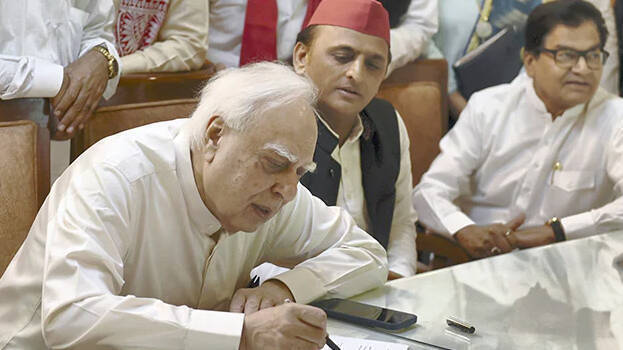 NEW DELHI: Former union minister and senior congress leader Kapil Sibal has resigned from the congress party. He filed his nomination for the Rajya Sabha as an independent candidate supported by the Samajwadi Party. He filed his nomination papers with SP chief Akhilesh Yadav.
He said he had resigned his Congress membership on May 16. He said that he aspires to be a free voice and filed the nomination as an independent candidate. After filing the nomination, Sibal told the media that the aim is make a coalition and oppose the Modi government.
The elections to the Rajya Sabha will be held next month. Kapil Sibal was a member of the G23 group criticizing the Congress leadership. He did not attend the Congress' Chinthan Shivir recently.