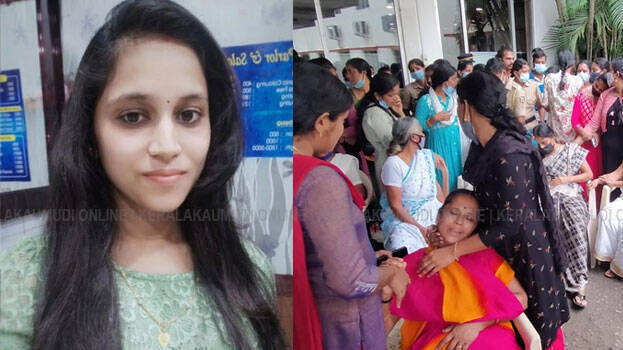 PALAKKAD: Relatives of Aishwarya, who died soon after delivery, turned against the Indian Medical Association (IMA) over her death and her baby at the Thangam Hospital. IMA's stand that there was no medical negligence is unacceptable. The IMA is trying to save the doctors and if the erring doctors are not arrested, would intensify protests, said her relatives.
The IMA had issued a press release last night. The release said Aishwarya and her baby did not die due to medical negligence. Spreading this kind of news is misleading. All the scientific treatments to be done in cases of excess bleeding were given. However, the IMA's statement said that it is not right to blame the doctors for the deaths. The family came to the fore against this.
The main allegation of Aishwarya's family was that there was lapses from the side of the doctors from the beginning. Her uterus was removed without their consent. The baby was cremated before Aishwarya's family reached the hospital. All these are mysterious. The hospital authorities did not inform her relatives that she was bleeding profusely. If had informed, then could have arranged blood. A case has been taken against three doctors. Her relatives said that if they are not arrested, would intensify protests.
Aishwarya was admitted in Thangam Hospital on June 29. The doctors first informed her relatives that a caesarean was needed. Later said would go for a normal delivery. The baby was taken out through vacuum extraction. As she was bleeding excessively, she was shifted to the ventilator but her life could not be saved. The post-mortem report said the umbilical cord had tightened around the baby's neck.