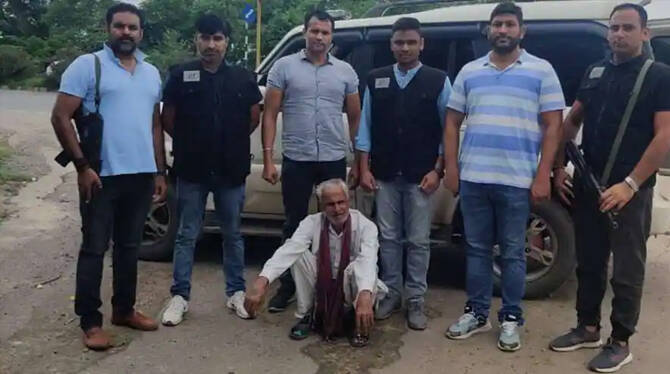 NEW DELHI: The life of wanted criminal Om Prakash has been very public. Even after acting in Hindi films for 15 years and playing a cop on the big screen, police could not identify the murderer on whom they had put a bounty of Rs 25,000. He is also known by the name Pasha. Om Prakash, who went from being a criminal to an Indian Army officer and got trapped again in the quagmire of crimes, has finally been caught by the police.
65-year-old Pasha was nabbed from a house in the slums of Ghaziabad, Uttar Pradesh, while preparing for a role in an upcoming film. He has been acting in Hindi regional movies for the past 15 years. However, Om Prakash has had a past that is not available to any underworld hero in the movies. In the mid-1970s, Pasha had to spent days behind bars for stealing cars and two-wheelers. After being released from the jail, he joined the Indian Army with fresh hopes. However, after 12 years of service, he was fired for being absent from work in 1988.
On January 15, 1992, Om Prakash and his aide stabbed a motorcyclist to death amid a robbery bid in Bhiwani, Haryana. Following which, he went into hiding. During the period, Pasha survived on odd jobs and decided to step into acting. So far, he has acted in 28 regional movies. According to the police, one fatal error from his side led to the arrest.
Around two months ago, the cops caught Pasha talking to his brother in Panipat via a WhatsApp call. The police tracked the number and his location. Soon after, he was arrested from Ghaziabad in Uttar Pradesh. Let's wait and see if Om Prakash will come up with another role in life after his jail term, till then it's a short break!