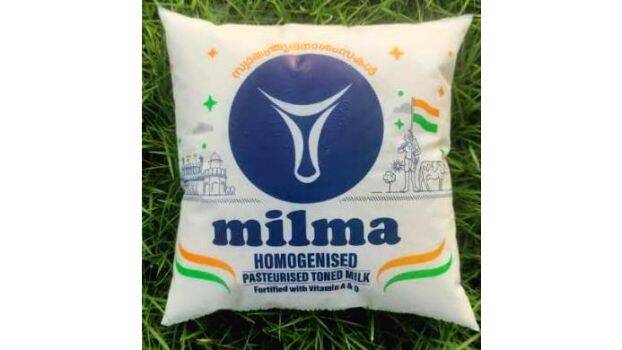 THIRUVANANTHAPURAM: Milma has reached an agreement with the dairy cooperative federations of Karnataka and Tamil Nadu states for more milk in view of the Onam market. Last year saw an all-time record in sales of milk and curd during Onam.
Milma sold 80 lakh litres of milk during the last Uthradam, Thiruvonam, Avittam and Chathayam days. Milk sales on Thiruvonam day alone was 32,81,089 litres. Milma's average daily storage is 14 lakh litres. The remaining milk should be brought from outside. Last Onam, 8,49,717 kg of curd was sold. Milma's other products like butter, palada payasam mix, peda, flavoured milk etc. were also in demand.
With the rainy season, Milma's milk stock is slightly less. There is also a reduction in the amount of milk reaching Milma as schools directly supply milk to Anganwadis from primary cooperative societies. To solve this, one lakh litres of milk per day is now being brought from Tamil Nadu.
Tricolour flag on milk packet
On the occasion of the country's 75th Independence Day, Milma printed the tricolour flag in the 525ml packets of homogenised toned milk. From today till the 16th, milk covers will be emblazoned with tricolours.