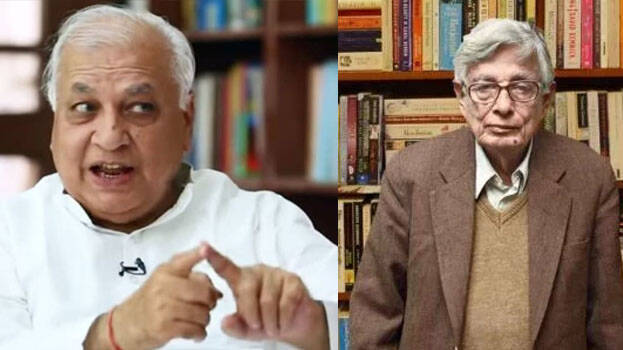 NEW DELHI: Governor Arif Muhammed Khan said that the attack against him at History Congress was planned. The governor called historian Irfan Habib a goon and accused the Kannur VC of being involved in the conspiracy. Irfan Habib's act cannot be called a protest. The governor also said that there was planning and conspiracy for carrying out the attack in Delhi itself.
"VC is also involved in this conspiracy. In Kerala, if you wear a black shirt, action will be taken. There are no actions after the attack on the governor", he said.
Arif Mohammed Khan also criticized the higher education sector in Kerala.
Meanwhile, historians have come forward against governor Arif Mohammad Khan's 'criminal' remarks against Kannur VC. In a statement, fifty historians and teachers demanded that the governor stop such political remarks.