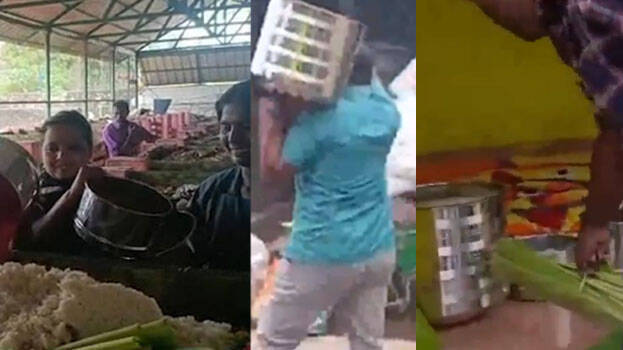 THIRUVANANTHAPURAM: The workers staged protest for not allowing them to celebrate Onam after skipping duty. They protested by dumping the sadya made for nearly 30 people in the garbage. The cleaning workers of a school in Chalai coming under the Thiruvananthapuram Corporation organised the protests. The visuals of dumping the food in the aerobic bin is widely circulated. The protests were led by the CITU. They were seen dumping the food by shouting slogans.
Criticisms are being raised against the workers who threw away the food in a situation where many people are not getting salary and do not have money to eat onam sadya. People term the protest as rude. Onam celebrations were held at the circle offices of Thiruvananthapuram Corporation the other day. The secretary had directed to celebrate Onam in such a way that it does not affect the office work.
The health inspector asked them to celebrate Onam after work when they started the celebrations in the morning itself. This irritated them and they staged the protests. The union's version is that they staged protests after the officials tried to stop the Onam celebrations. They alleged that the aim of the officials was to spoil the Onam celebration of the employees.