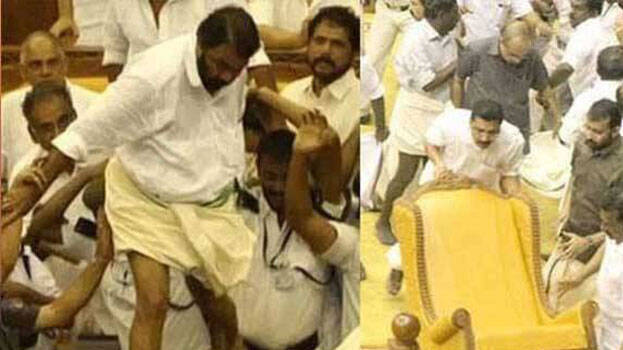 THIRUVANANTHAPURAM: All the accused except E P Jayarajan appeared in the court in the assembly ruckus case. The charge sheet was read out to the accused. The accused have denied the crime. The case will be considered again on September 26.

Jayarajan's lawyer informed the court that he could not appear as he is on rest due to illness. Other accused K T Jaleel MLA, former MLAs K Ajith Kumar, C K Sadasivan and K Kunjahammed appeared in the court. The charge sheet was read out to the accused as the first stage of the trial.
The chief judicial magistrate of Thiruvananthapuram had issued a strict order asking them to appear after the high court and the Supreme Court rejected the plea of the accused to withdraw the case. The accused were not present in the court earlier as the release plea was pending. After rejecting the plea, the Magistrate Court gave strict instructions to the accused to appear today even when the case was heard and the accused did not appear. The case was considered by Chief Judicial Magistrate R Rekha.
A clash broke out on March 13 in 2015 when the opposition was obstructing the budget presentation of K M Mani, accused in the bar corruption case. The charge sheet of the crime branch said public property worth Rs 2.20 lakh was damaged in the scuffle.