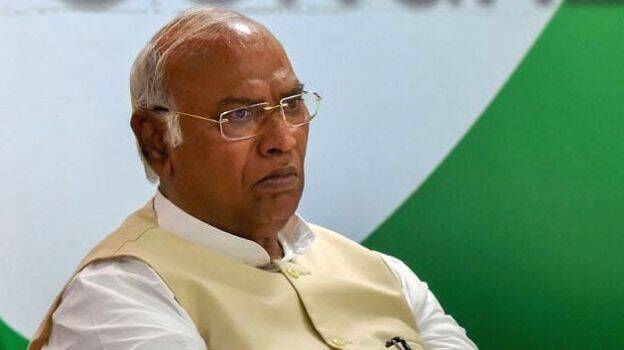 NEW DELHI: Mallikarjuna Kharge (80), a senior leader from Karnataka and loyalist of the Gandhi family, filed his nomination papers yesterday with the blessings of the high command. With this, the stage is set for the Indian National Congress to get a Dalit president once again. Kharge is likely to become the second Dalit leader to become Congress president after Jagjivan Ram. The move to make a person from the Dalit community as Congress president is also a response to BJP's Dalit politics.
Senior leaders accompanied Kharge to file his nomination papers. G 23 leaders also announced their support to Kharge.
Shashi Tharoor filed five sets of papers with the support of 50 leaders, including fifteen people from Kerala.
Meanwhile, Jharkhand Congress leader KN Tripathi also filed his nomination for the party's topmost position and said that "the decision of party leaders is respected".
The scrutiny will take place today. We will get a final picture on October 8, the last day to withdraw nomination papers. The election will take place on October 17.
Kharge was introduced by pulling out Digvijay Singh. Although Kharge has not been announced as an official candidate, he is likely to get the majority as he is supported by the high command.