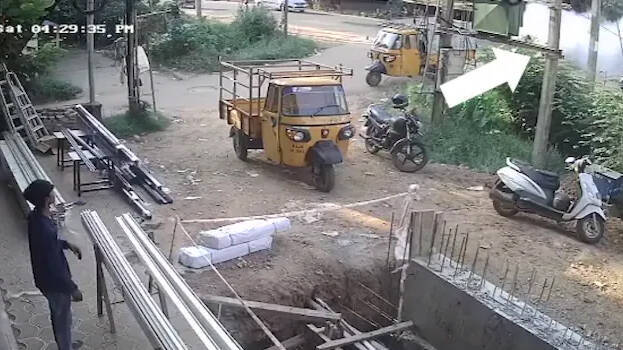 BENGALURU: The auto blast in Mangaluru was not accidental but an act of terror with the intention to cause serious damages, said Karnataka police chief Praveen Sood. He tweeted that the state police are also probing the incident in detail along with central agencies. The incident happened Saturday evening. The auto carrying a passenger suddenly exploded.

The vehicle exploded when it was stopped on the road near a building where construction work is going on. The passenger and the driver sustained serious injuries and they were immediately rushed to a hospital.
After the bomb squad reached the spot and conducted an inspection, came to the conclusion that it was an explosion. A burnt pressure cooker and batteries were found in the autorickshaw. Reports said the driver in his statement to the police said the fire started from the passenger's bag.

It is not clear which organization is behind the blast. The police have also collected the CCTV visuals of the incident. An alert has been issued in Mangaluru in the wake of the blast. Vehicles are being checked extensively.

There was an explosion in Ukkada, Coimbatore on October 23. The blast was in front a temple near the Coimbatore Town Hall at around 5 am. Jameesha Mubeen (25), a resident of Ukkadam GM Nagar, who was in the car, was killed in the blast.

Mubeen was killed when one of the cylinders he was carrying in the car exploded. The NIA also conducted an investigation in Kerala in connection with the case. It is hinted that probe in the auto blast case may reach Kerala.