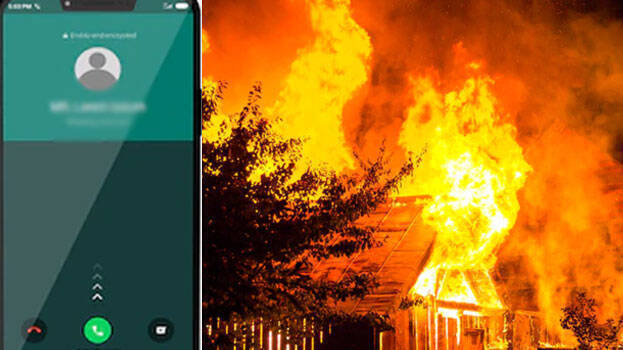 TEXAS: A young woman, Senaida Marie Soto, 23, set her boyfriend's house on fire in anger and jealousy. She was distressed after her video call to her boyfriend was answered by another woman. The incident occurred in Texas, United States. Soto has been arrested for the crime.
Marie Soto video called her boyfriend at night. However, the call was attended by another woman, whom Soto didn't recognize. This agitated Soto, who broke in to her boyfriend's house at 2 am in the morning and stole his valuable things. Her boyfriend was not at home at the time.
After stealing from his house, she proceeded to set fire to the living room. Soto also showed the burning living room to her boyfriend via video call. However, the fire soon spread to other parts of the house and eventually the house itself went up in flames.
It is estimated that the loss is around Rs.40 lakh in Indian money.
The police clarified that the woman who attended the video call was a relative of Soto's boyfriend.