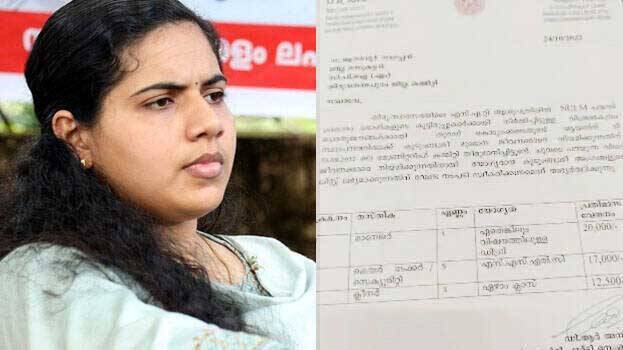 THIRUVANANTHAPURAM: As part of the investigation into the letter row in the Thiruvananthapuram corporation, the investigation team recorded the statement of the employees of the health wing yesterday. The statements of the Corporation health officer and two clerks were recorded yesterday.
The investigation team recorded the statements of the health officer, head of the health wing, and two clerks, as the letter circulated in the name of the mayor was related to the appointment to the health wing. It is the health officer that communicates the number of vacancies in the health wing to the Mayor in writing. The investigation team led by Crime Branch DySP Jaleel Thottathil inquired whether there were vacancies in the health wing and how the appointments were made.
The employees testified that they came to know about such a letter through the media. They also said that the letter was not prepared in the corporation. The investigation team enquired of the workers if it was possible to fabricate letter pads. The employees explained that the mayor used to issue letters on letter pads for a variety of reasons and that the letter may have been forged on this letter pad.

The crime branch may re-record the employee statements after carefully reviewing the original ones. The investigation team also sought information about the recording of specimen signatures during emergencies when the mayor was absent. They also inquired as to whether the specimen signature had been recorded for the health wing.
Anavoor's statement will be recorded soon
The crime branch will soon record the statements of CPM district secretary Anavoor Nagappan and standing committee president, DR Anil. It is reported that the crime branch will record statements of more employees of the corporation in the coming days.