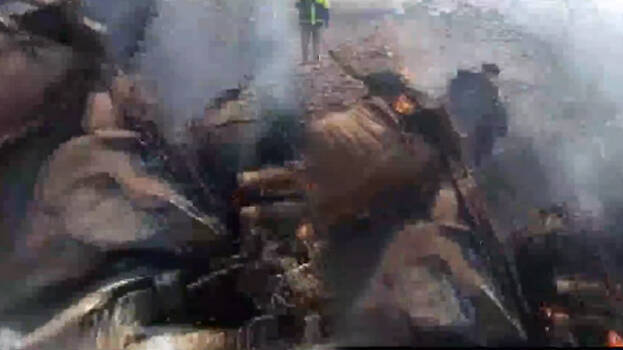 NEW DELHI: A chartered plane crashed in Rajasthan. Initial information is that the plane that crashed in Bharatpur was completely damaged. Bharatpur District Collector Alok Ranjan informed that it was a chartered flight that took off from Agra. Rescue operations are continuing. No further information has been released.
Meanwhile, two fighter jets of the Indian Air Force crashed in Morena, Madhya Pradesh. A Sukhoi-30 and Mirage 2000 aircrafts crashed.
The planes took off from Gwalior airbase as part of training exercise and crashed. The preliminary conclusion is that the planes collided. It is reported that the pilots of both the planes are safe. Rescue operations are ongoing at the site.