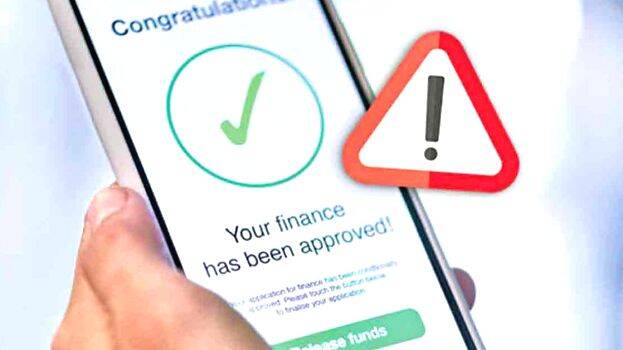 THIRUVANANTHAPURAM: Although the Center has banned 232 Chinese apps that lure people into death traps by lending money for exorbitant interest, police said that action will be taken in cases filed by people who have been cheated by taking loans from them. There were more than 400 loan apps. The police will recommend the Center to lock the remaining 200 apps. There are 20 cases out of 93 complaints against loan apps in Kerala. Cases are dragging due to delays in getting information.
Earlier, 3 Chinese people were arrested in Hyderabad in connection with loan fraud. The apps operate without the regulation of the Reserve Bank and against the Moneylenders Act. The crime branch found that a group of foreigners and other state people were behind the fraud. Chief Minister had clarified in the assembly that there will be no applications centered on Kerala.
If you download such apps, you must agree to their terms and conditions to proceed. Initially, the app can access the phone's contact list, camera, gallery, etc. If you apply for a loan, your phone's photos and personal information will be stolen. Identification of the applicant (KYC) is complete if the Aadhaar-Pan Number and photograph of signature are shown in this video call. Then the loan will be ready. If the repayments fail, cyber hooliganism will begin using these. People are also being lured into loans through mobile apps at extortionate interest for playing games like online rummy. Disaster awaits at the end. Some people took a loan of 1 lakh and paid off 3.5 lakhs, but the debt is still not cleared.
Relatives will not be spared
If the loan repayment is delayed, the message of being a financial fraudster will be sent to all those in the contact list.
Messages will be sent to their phones that friends and relatives have been taken as guarantors without their knowledge.
The borrower's picture will be set as the profile picture and a WhatsApp group will be started and messages will be sent under the name of defaulter.
Obscene WhatsApp groups are started using pictures of relatives.
Even if the repayment is completed, there will be threats that say an amount is still due.
The loan is disbursed on advance payment of 30% processing fee.
Applications charge an interest of 36%.
'We will look into whether there is a new law in need to control loan apps that cheat people.'
- Pinarayi Vijayan
Chief Minister