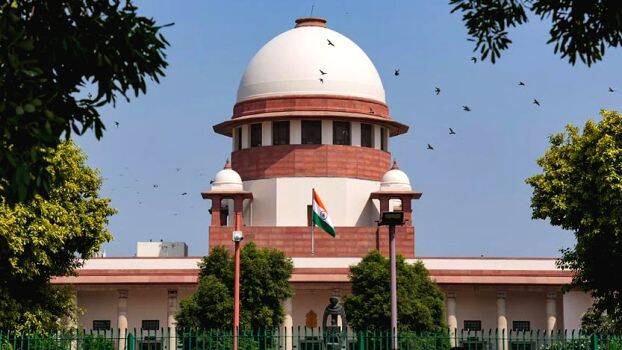 NEW DELHI: The Supreme Court, while considering a petition that questioned illegal constructions at Sabarimala, observed that authorities should consider the sentiments of the devotees along with the environment. A bench headed by Justice BR Gavai heard the petition filed by environmentalist Prof Shobeendran.
There are temples in the forest that have been functioning since time immemorial. The court observed that besides considering the environment, the feelings of the believers should also be taken into account. "Petitioner can approach Kerala High Court. The High Court has a special bench and a high-powered committee to deal with the Sabarimala issue. Let them examine the allegations", SC bench said.
In 2018, a petition was filed in the Supreme Court alleging that illegal constructions were taking place on forest land in Sabarimala, Pampa and Nilakkal areas. The high-powered committee submitted a report to the Supreme Court to ban construction activities on forest land. However, the state government had informed the court that the repairs were being carried out due to the damage caused by flood.