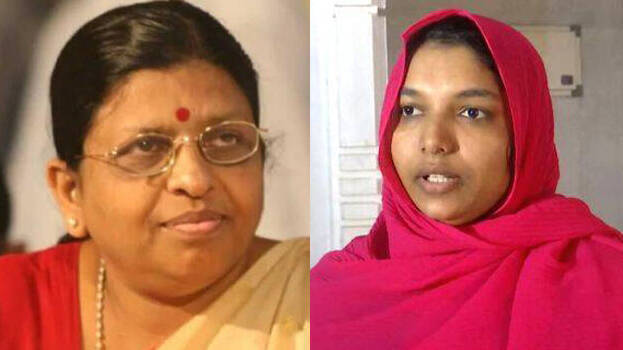 KOZHIKODE: Harsheena who endured a five-year-long pain with surgical scissors stuck in the stomach was visited by State women's commission chief P Sathidevi. She said the commission will join forces with the government to find where the fault happened and ensured the victim all support for her fight for justice.
Sathidevi also asked the expert panel to complete the report as soon as possible. Earlier, Health minister Veena George assigned an expert panel to work on Harsheena's case. However, the panel worked in cohorts with the accused doctors making it worse for Harsheena. She reached the ministry with the complaint but never got any satisfactory response. Later, Harsheena started a protest in front of the government medical college in Kozhikode. Minister Veena George who was recently at the hospital for an inauguration visited Harsheena and promised her reasonable compensation for the mistake that happened.
For now, Harsheena has put a stop to the protest. But she warns about restarting it if the government goes back in the promise.