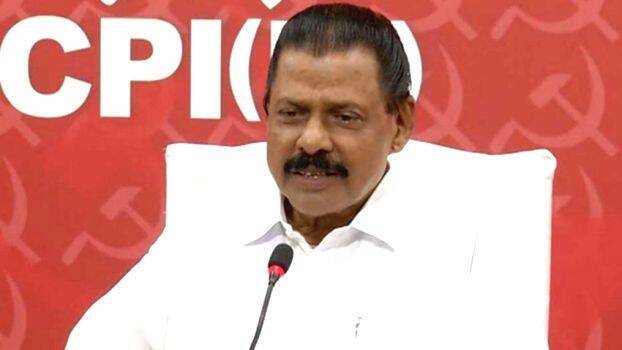 KOCHI: CPM state secretary M V Govindan on Thursday reacted to mike operators' protest in the state. "We party members don't fall in the category of cowards, so don't try to threaten," said M V Govindan. The reaction came while the leader was meeting the press as part of the LDF Jankeeya Jadha.
" Nobody talks any secret talks while on stage. How I reacted is normal and the person on the other side is comfortable but the media is triggered. You people want some news to be placed against the Jadha so it suits your narrative" Govindan said.
Earlier in Thrissur, while addressing the people from the stage, a mike operator came near the leader to advise him to be near the mike so the sound gets collected. The advance from the operator irked the leader who reprimanded him publicly through mike. The light and sound engineering proprietors guild came in protest against the leader's response and demanded an apology.