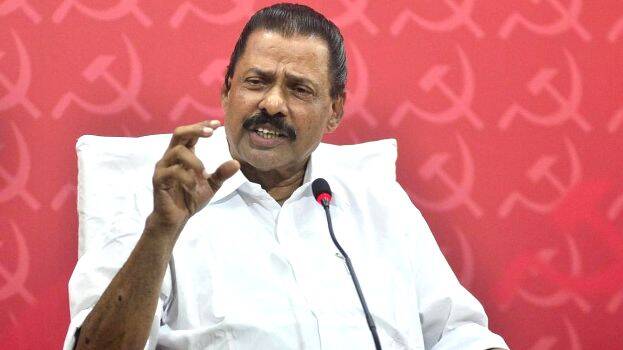 KOTTAYAM: CPM state secretary MV Govindan said Chief Minister has better things to do than filing a defamation case against Swapna Suresh.
"The party is sure that no matter who prepares the script and try a thousand times, the dignity of the Kerala Chief Minister will not be lost. The party has given permission to Kadakampally Surendran and Thomas Isaac to file a defamation case against Swapna", Govindan said.
"After Swapna's allegations proved to be futile, some media and the opposition are raising it again. CPM has nothing to fear. Why should we interfere in the case taken by central investigation agencies against Swapna and others? Pinarayi has already said that there is nothing to be afraid if you are not hiding anything", he added.
"The government has not failed to put out the fire in Brahmapuram. The Chief Minister took the initiative and called a meeting of the concerned parties and took strict action. The ban on plastic should be strengthened", Govindan said in a press conference in Kottayam.
Church dispute: No enemy, no friend
"The government does not see anyone as an enemy or a friend in the church dispute. Even if a law is made to solve the problem, action will be based on the judgment of the Supreme Court and after consulation with both parties. Congress and Muslim League should be a coalition of secular forces to fight against communalism. It will not be a political alliance at the national level", Govindan said.