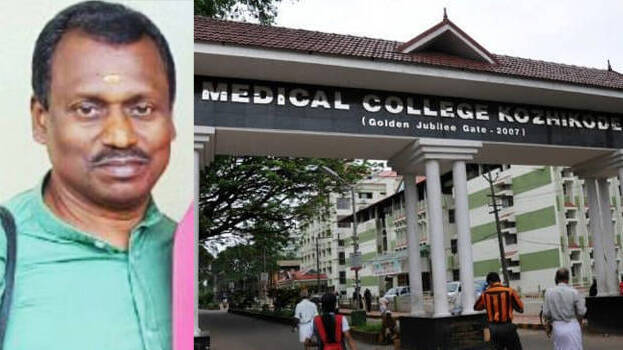 KOZHIKODE: The medical college management has terminated the service of the culprit who was caught sexually abusing a patient inside the ICU. Sasheedran who was allotted the duty to transport patients to the ICU was dismissed from service. Along with this, five other female workers to tried to persuade the victim to change her complaint were also suspended from service. The health minister's involvement and the subsequent Medical educational director's actions helped move with instant punitive measures.
A woman who was subjected to thyroid surgery was sexually assaulted by Sasheendaran. He was seen sneaking inside the ICU room for a long with the patient and received a dressing down from a nurse who smelled foul with his doubtful demeanor. However, after the surgery, the victim revealed the horrid tales of abuse that happened during her unconscious self. Sasheendran was arrested immediately.
Meanwhile, the police have also charged non-bailable offenses against he five female workers who came in official uniform to plead with the victim. They are currently under department-level action, so an arrest is on the cards.