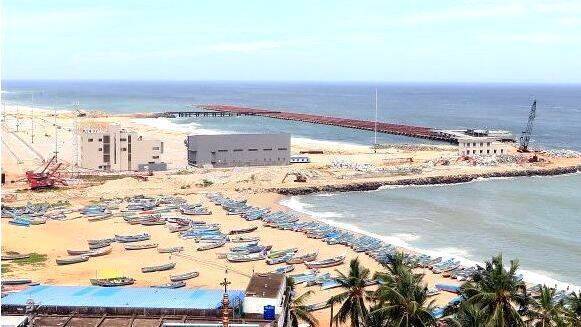 THIRUVANANTHAPURAM: The Ports Department's move to raise Rs 347 crore to be given to the Adani Group as the first instalment for the breakwater construction at Vizhinjam Port by March 31 through loans from cooperative banks has failed.
Though the Cooperative Department is willing to form a consortium of cooperative banks to disburse the money, it will take at least 15 days.
Minister Ahamed Devarkovil assured Adani Group that the money would be given by March 31. If the money is not paid by the next day, the progress of the project will be affected. The port department is in a hurry to find money from a government-controlled financial institution. However, the full amount is not likely to be received.
The Adani Group is of the view that as it is the end of the financial year, many bills need to be settled and money is essential. After today's Cabinet meeting, Minister Ahamed Devarkovil will hold a meeting with Finance Minister and Chief Minister. The Ports Department's move was to find a total of Rs 550 crore from cooperative banks, including Rs 203 crore for rail-road connectivity. The last-minute intervention and a misunderstanding that money can be found quickly resulted in the setback