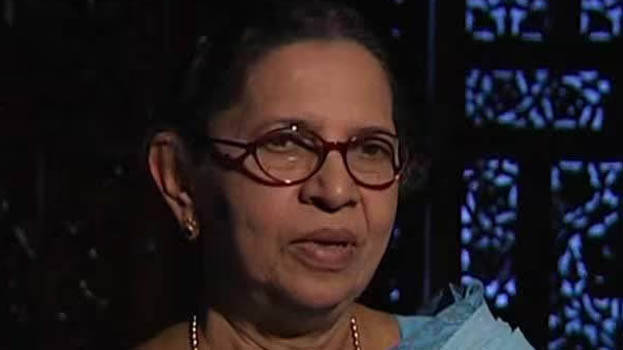 THIRUVANANTHAPURAM: Popular short story writer, novelist and Kerala Sahitya Akademi Award winner Sarah Thomas (88) passed away. She died at her daughter's residence near Nandavanam Police Camp early Friday morning following old age ailments. She had won the Kerala Sahitya Akademi Award for her famous work Narmadi Pudava, which portrays the lives of Tamil Brahmins. The work was awarded in the novel category in 1979.
Many of her works have been made into films. Directed by P A Bakker, Manimuzhakkam is a film adaptation of Sarah Thomas' Murippadukal. Manimuzhakkam won the national award for best Malayalam film and the state film academy award for best film in 1976. Apart from this, her novels Asthamayam, Archana and Pavizhamuthu were also made into films.
Daivamakkal, Chinnammu, Agnishudhi, Valakkar, Neelakurinjikal Chuvakkum Neri, Grahanam, Kaveri, Yatra and Thanneerpanthal are also her notable works. She will be laid to rest tomorrow at Pattoor Marthoma Church Cemetery.