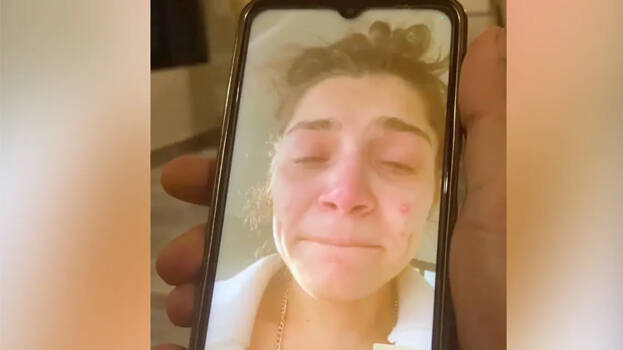 MUMBAI: Bollywood actor Chrisann Pereira has been released from jail. She was arrested at the Sharjah airport on April 1 for carrying drugs. Soon after her release from jail, she video called her family.

Chrisann's brother Kevin had shared a video of his mother jumping out of joy hearing her release, in the Instagram. Kevin posted the video with the caption 'Chrisann released from jail!

The Mumbai crime branch found out that the actor was framed in revenge for a fight over a dog.

The police arrested Anthony Paul, a bakery owner and Rajesh Bobhate, assistant general manager in a bank in the case.

Anthony allegedly approached the actor through Rajesh who posed as a talent consultant and told her about an audition for a web series in Sharjah.

They also asked her to carry a trophy in which he had hidden the contraband, the police said. She was told the memento was an audition prop.