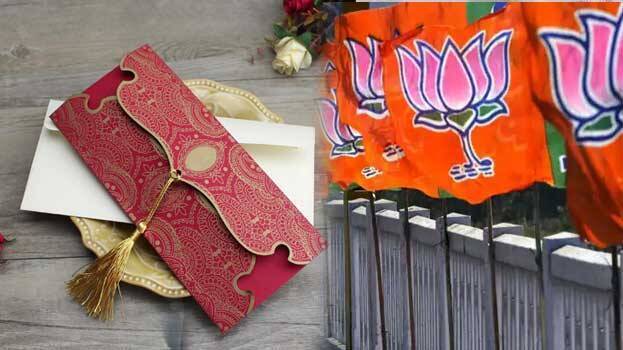 SHIMLA: The wedding invitation of a BJP leader's daughter has paved the way for discussions on social media. Uttarakhand's former MLA and Pauri Garhwal Municipal President Yashpal Benam's daughter is getting married to a Muslim man. With the photo of the wedding invitation going viral on social media, netizens and Hindutva groups have come out lashing out at the leader and the BJP. The wedding is slated to take place on May 28.
Several people criticized the BJP leader saying that he failed in stopping his daughter from marrying a Muslim man even as the BJP talks about 'Love Jihad'. Some even accused him of showing a double standard.
'While the BJP is making 'The Kerala Story' tax-free, a BJP leader's daughter is getting married to a Muslim man. This shows the double standard of the party,' a Facebook user said.
"BJP is a party meant to protect the Hindus. People getting married to those from other religions should be expelled from the party. Getting Hindu daughters married to men from other religions is a part of a propaganda. Laws on conversion are getting altered in the country. Tombs built for and by people of other communities on government properties are being demolished by the Centre. Yet some BJP leaders are getting their daughter married to Muslim men," Pauri Temple Committee said.
Yashpal Benam, who was earlier with the Congress, later joined the BJP. Leaders from BJP and Congress have been invited to his daughter's marriage.