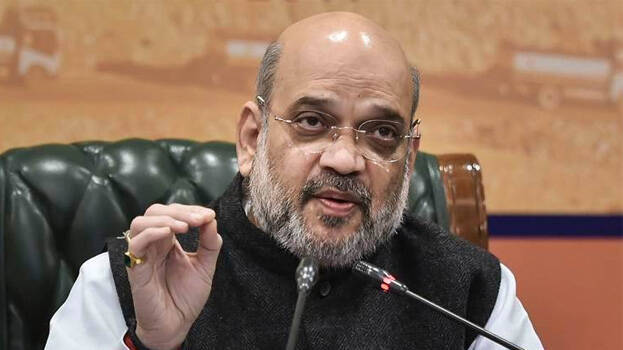 NEW DELHI: Union Home Minister Amit Shah will make efforts to restore peace in Manipur where communal riots are raging. Amit Shah announced that he will go to Manipur and stay there for three days to make peace efforts. He said justice will be done with everyone in the state. The Union Home Minister made the announcement in this regard during his visit to Assam.
"There were clashes in Manipur after verdict of a court. I would appeal to both groups they should maintain peace, justice will be done with everyone. I will myself go to Manipur after few days and will stay there for three days and will talk to people of Manipur for establishing peace," Amit Shah said at an event here.
Manipur has seen ethnic violence with state chief minister N Biren Singh stating earlier this month that around 60 people have lost their lives. Houses have also been burnt during the violence with new incidents also reported from some parts of the state.
Opposition parties have accused the BJP government in the state of having failed to maintain peace and order and said that thousands of people in the state have been rendered homeless.