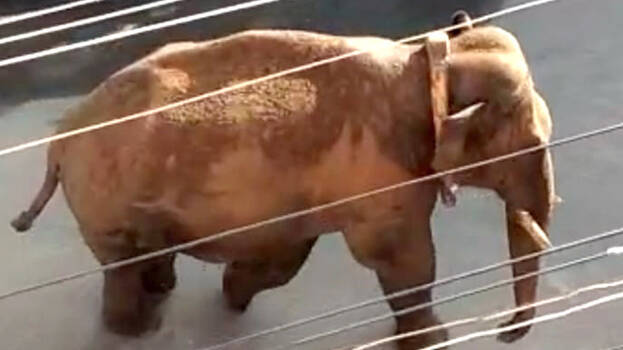 IDUKKI: Tamil Nadu Forest Minister M Mathiventhan said the rogue tusker Arikomban, who panicked people for hours in the residential area of Kambam, has returned to Megamalai reserve forest. The minister reached Kambam and evaluated the arrangements. A special team of the forest department is entrusted to monitor the elephant.
Arrangements have also been made to tranquilise the elephant. Three Kumki elephants have been brought. Even though the elephant moved to the reserve forest, prohibitory orders are still continuing in Kambam town. The authorities said the tusker will be tranquilized only if it returns to human habitat.
Arikomban was spotted near Kambam Suruliya Waterfalls this morning. The elephant crossed the Kambam-Surulipetty road and was moving towards the forest area. The police had closed the road to Suruli Waterfalls since morning. Tourists have also been evacuated.
The elephant came from the lower camp area and reached Kambam town yesterday morning at 7.15 am. As the locals tried to chase him away, the elephant ran and in between destroyed five vehicles. The tusker pushed an auto into a drain. Three sustained injuries when they ran in fear seeing the elephant. The condition of one is serious.

The district administration later clamped prohibitory orders in Kambam town. People were directed to stay indoors. Attempts were made to chase Arikomban into the forest by firing in the sky and bursting firecrackers, but did not yield any results. An old woman was standing on the road but the elephant did not harm her.
The authorities initially panicked, but hundreds of police, forest department officials and fire rescue personnel reached the spot within minutes. Arikomban took shelter at a tamarind grove adjacent to the town to escape the heat of the sun in the afternoon.