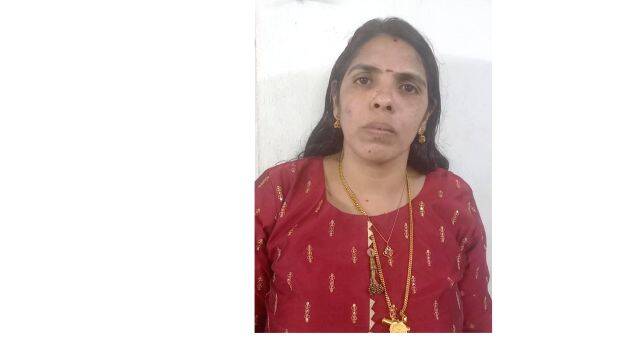 MALAPPURAM: Financial fraud case arrested Thrissur cooperative vigilance DySP K A Suresh Babu's wife Nusrat is back in the news. More complaints have emerged from different quarters against the policeman's wife. Most of the complaints came from Kozhikode and Malappuram regions. The police have kickstarted an investigation.
Nusrat duped more than a dozen people saying about her position as a lawyer. Later came job offerings in Railways only if the person interested is ready to splurge some lucre. Nusrat was arrested on Monday after a Malappuram native complained about giving her Rs 2.5 lakhs for promising a job in the railways.
Nusrat's husband DySP Suresh Babu reached the Manjeri court and paid the amount thereby reaching a comprising pact. Nusrat was thus offered bail by the court.
According to police, Nusrat has taken at least Rs 50 lakhs from many people feigning her command over higher-ups in railways. However, the victims say the police findings are just trivial as they believe Nusrat of earning a fortune covering several crores over her two years of involvement in deceiving people. According to rumors, she earned Rs 36 lakh from one person after promising about settling a land dispute case that was under the purview of a Chennai court.