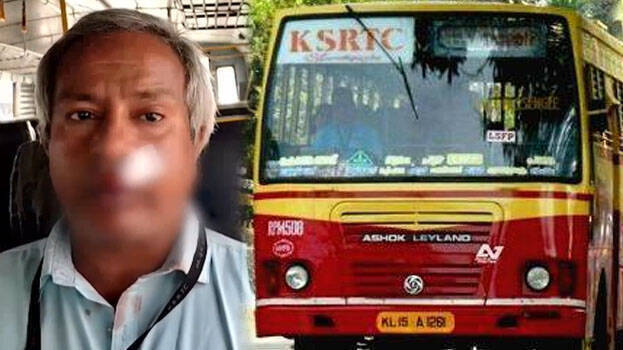 MALAPPURAM: A bus conductor suffered injury after he was attacked by a drunken man who refused to pay for the bus ticket. Santosh, a conductor at Pala Depot, needed 23 stitches on his face following the attack.
The incident took place in Puthanathani in Malappuram after Santhosh asked the drunken to get down from the bus for not buying a ticket. According to witnesses, the enraged drunkard got down from the bus and threw a stone at the rear window of the bus. The stone, which smashed the rear window, went on to hit Santhosh's face. Santhosh suffered a serious injury and was rushed to the nearby hospital.
The Kottakkal police have begun a search for the attacker. Police hope that the culprit can be traced after getting the CCTV footage of the place.