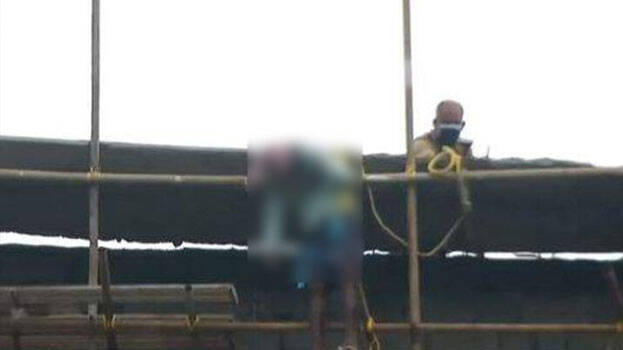 KOCHI: A worker died after a concrete beam collapsed. The accident happened at Vidya Nagar Colony in Kochi Panampally Nagar Thursday morning. The body of the worker is hanging from a pole on the twelfth floor.
The dead has not been identified so far. A major tragedy was averted as four other workers moved to the other side when the beam collapsed. The accident happened on the top floor of the 12-storied building under construction. The beam which collapsed fell on top of the worker.
Eyewitnesses said that the worker died while hanging from the pole. The fire force is trying to bring the body down.