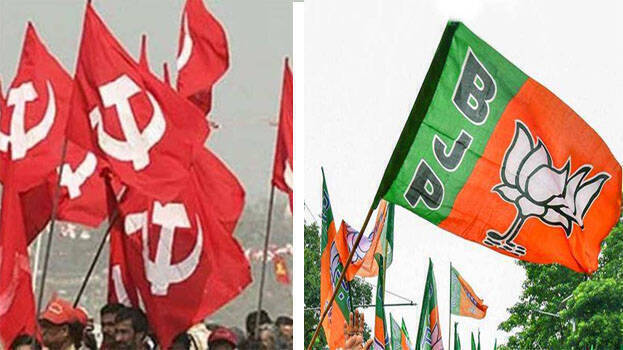 THIRUVANANTHAPURAM: The CPM is on a move to bring dissidents within the BJP to their centres. They are looking for people in areas where the BJP and the RSS have a great influence. It is heard that the party leadership has directed the grassroots to give special importance to the areas where the BJP has proved its strength in the recent local body elections. However, the party has directed that the move be handled without any local opposition or controversy. The district unit has been asked to give due status to those who have left the Sangh Parivar and to give them due consideration.
The party leadership is trying to intensify these moves after the state convention of the CPM. The party leadership don't want this to stoke a controversy in the media. The state leadership is of the view that the news should come in such a way that dissidents within the BJP are joining the CPM.
Pandalam, where the BJP came to power in the last local body elections, is a place the CPM is paying special attention to. The CPM has appointed a district secretariat member to talk to the BJP workers from here. The party leadership believes that the CPM has largely succeeded in this mission. They have been able to bring the BJP leaders who led the Sabarimala agitation to the Left camp.
Similar moves are being made in Thiruvananthapuram, Thrissur and Palakkad. Observers said there is a possibility of a large influx of activists from the BJP to the CPM here. The move comes amid criticism that the CPM's popularity is declining among the believers.
Meantime, despite realizing this, the BJP leadership has not been able to prevent it. The setback in the last assembly elections has led to dissent against the leadership, at least in some BJP centres. The BJP leadership is worried that they are not able to stop this.