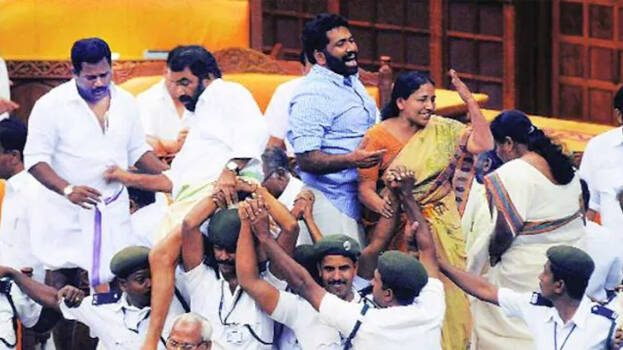 THIRUVANANTHAPURAM: The government advocate against the acquittal petition of six accused including Minister V Sivankutty and KT Jaleel MLA in the Assembly ruckus case. During the hearing in the Thiruvananthapuram Chief Judicial Magistrate's Court, the Government Advocate strongly opposed the acquittal petition filed by the accused.
The public prosecutor argued that the accused had done those atrocities in the Assembly with the knowledge that they were committing a crime. The charges against the accused are prima facie clear. The lawyer argued that this was the first time in the history of the legislature that such an act was done.
The accused, however, argued that theirs was not an assault and that the assault was committed by police officers who came as watch and ward. All they did was defend. The attorney of accused also argued in court that the footage was not real. Following the completion of the hearing on the acquittal petition, the case was adjourned to the 7th of next month.