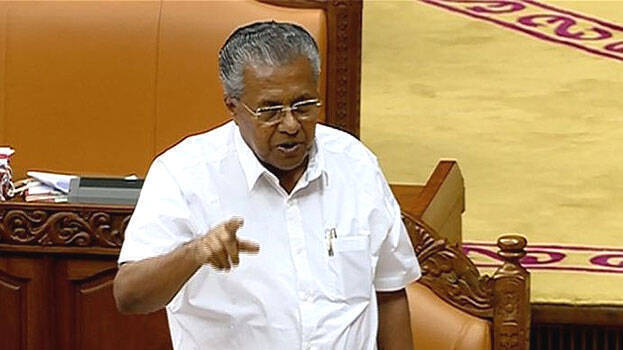 THIRUVANANTHAPURAM: Chief Minister Pinarayi Vijayan shielded former DGP Lokanath Bahra, facing allegation for helping antique fraudster Monson Mavunkal, in the assembly. Pinarayi told the assembly that Behra had demanded a probe against Monson in 2019. The chief minister said this while replying to the adjournment motion moved by the opposition demanding a probe on Monson's police connection. The chief minister said Behra had sent a letter to DGP intelligence seeking a detailed probe against Monson on June 13 in 2019.
The report was sought again in December 2019. The chief minister said that a letter was given to the ED on February 5 last year. Meantime, P T Thomas, who moved the motion, alleged that there was intelligence report against Monson in 2019 itself and after knowing this Behra directed to arrange security to Monson's house. P T Thomas asked how could the chief minister say that Behra arranged security without knowing that Monson is a fraudster.
Thomas asked whether the woman representative of Loka Kerala Sabha is Monson's mediator and how she attended the police meeting.