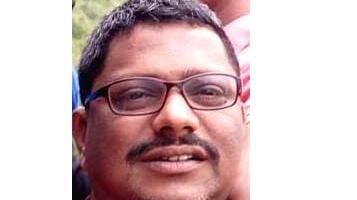 KOCHI: Two persons were killed as speeding bikes and scooters collided head-on in Kochi. The condition of one of the four injured is critical. The accident took place on KP Vallon Road in Ernakulam's Kadavanthra around 12.30 am on Friday.
The deceased have been identified as Aneesh (26) of Kottakal in Kavalamukkada in Malappuram and Edward (47) of Kummanad House in Pottakuzhi in Elamakkara. Aaron Jacob from Kadavanthra and Ananthu (22), Thomas (44) and Joseph from Konthuruthy were injured. Ananthu's injury is serious.
Duke bike on which Aneesh, Aaron and Ananth traveled collided with Yamaha bike on which Edward and Joseph traveled at Karimpurath Junction in KP Vallon Road. Thomas, who accompanied them on a Honda Activa scooter, was also injured.
Both the bikes were smashed to pieces. The wall of the nearby nursery, which sells plants, was also damaged. The place near the accident site was desolate. No one saw the accident. After being informed by the passers-by, the police arrived and rushed the victims to the hospital. The scene was covered in blood.
Edward is a retired naval officer. The injured Thomas and Joseph are naval officers and friends of Edward. Edward is the son of Anthony and Gracie. Wife: Jincy. Children: Ann R. Rineira, Sicily.
Aneesh, who passed the aluminum fabrication course, lived and worked in Kochi. He is the son of the late Unni Krishnan and Nalini. Siblings: Ajeesh, Anaswara, Anjima
Bodies are kept at Ernakulam General Hospital.
Speeding caused accident
According to the police, all three vehicles were speeding. There is no significant damage to the scooter. It is not clear how the scooter was involved in the accident.
Due to the lack of eyewitnesses to the accident, the police have not received any clear information. Police will check the CCTV cameras at the spot.