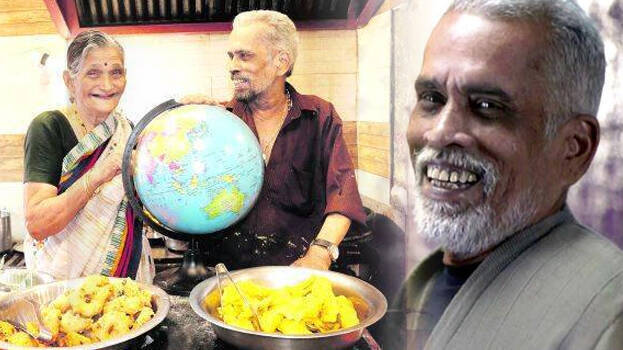 KOCHI: K R Vijayan, who ran a tea shop along with his wife and travelled the world with the income from it, died here Friday. He was 71. He died following a heart attack. He died shortly after returning from his trip to Russia. He along with his wife Mohana travelled to foreign countries after keeping apart Rs 300 daily from the small income obtained from his tea shop named Sree Balaji Coffee House. The couple has visited 26 countries over the past 16 years. In the meanwhile, as their love for travel spread through the media, many people have embarked on world travels inspired by it.
The couple's first-ever trip to a foreign country was to Israel in 2007. Their last trip, which was sponsored by Mahindra group chairman Anand Mahindra, was to Australia and New Zealand in November-December 2019. So far, they have travelled to the USA, Brazil, Australia, New Zealand, Israel, Germany, etc.
The couple travels with travel agencies to help them as they have only a basic understanding of English.