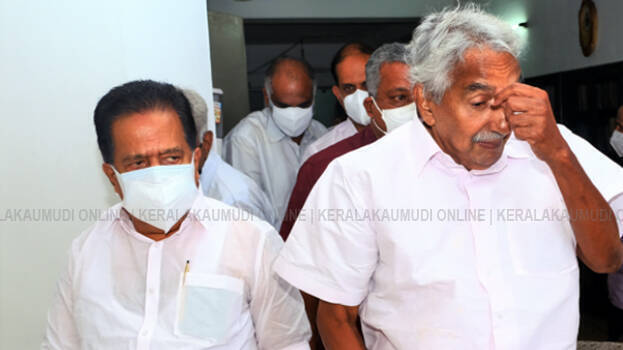 THIRUVANANTHAPURAM: An open war has been witnessed in the state congress party. The KPCC leadership is planning to lodge a complaint against former chief minister Oommen Chandy and former opposition leader Ramesh Chennithala with the high command. The KPCC leadership's complain is that both the leaders are trying to obstruct the party's activities and that they are creating unnecessary controversies.
It has been alleged that Ramesh Chennithala and Oommen Chandy boycotted the UDF meeting convened the other day for no particular reason and that they deliberately did not attend the meeting despite being in the capital city. The KPCC leadership complained that the internal problems within the party had not yet been dragged into the front, but it had happened now.
The state Congress leadership will inform the high command that Chandy and Chennithala are trying to tarnish the image of the opposition's excellent performance in the assembly and that this is creating confusion among the constituent parties and allies. There are allegations that some people are giving false information to the media about what is happening in the party.