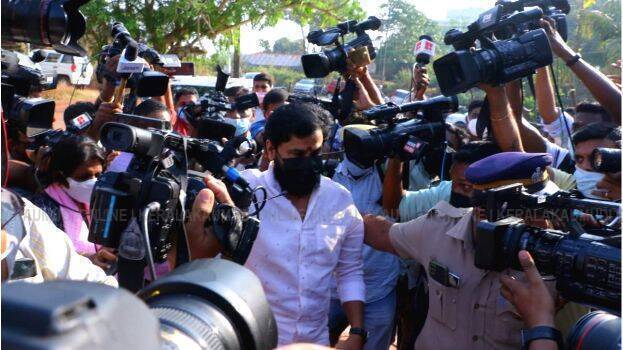 KOCHI: The interrogation of the accused including Dileep, in connection with an alleged conspiracy to kill the investigating officers in the case of attacking the actress, for the third day has started. Accused Dileep, his brother Anoop, sister's husband Suraj, cousin Appu and friend Baiju Chengamanadu reacged the crime branch office in Kalamassery at 9 am.
The crime branch had earlier decided to summon director Balachandra Kumar on the last day of interrogation, but later changed that decision. The investigating officials said there was no need to summon Kumar in the present situation.
There are reports that at the end of the two-day interrogation of the five accused, the investigating team have obtained some important information which is a turning point. There have obtained informed about their financial dealings also. As the statements are contradictory, the 11-hour questioning today would be crucial. The progress of the investigation should be informed to the high court on Thursday. Based on this report, the order on the anticipatory bail plea of the accused will be issued.
Meantime, Dileep's plea demanding the visuals of the actress attacked would be considered today. The actor's demand is that the visuals are in the hands of the investigating official and it should be handed over to the court. Crime branch's plea to question Pulsar Suni, the main accused in the case, will also be considered today.