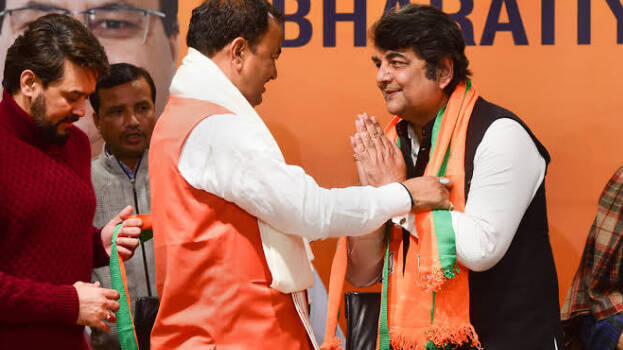 LUCKNOW: Congress reacts as Former Union Minister and one of party's star campaigners in Uttar Pradesh R P N Singh quit the party. The party is fighting a major battle and it is not meant for cowards, said Congress spokesperson Supriya.
Supriya said the Congress in Uttar Pradesh was fighting an idelogical battle for truth against the central government and their agencies. As Congress leader Priyanka Gandhi has said, this fight is not for cowards and they better leave," Supriya added.
R P N Singh, who resigned from the Congress on Tuesday, joined the BJP within hours. "Today, at a time, we are celebrating the formation of our great Republic, I begin a new chapter in my political journey. Jai Hind," Singh wrote in his Twitter post. He also shared his resignation letter written to Congress president Sonia Gandhi.
Recently, there were reports that R P N Singh would contest from Padrauna Aassembly seat in Kushinagar against Prasad Maurya, who recently resigned from BJP and joined SP. Singh was one of the most prominent leaders of the Congress in Uttar Pradesh and was in charge of Jharkhand.