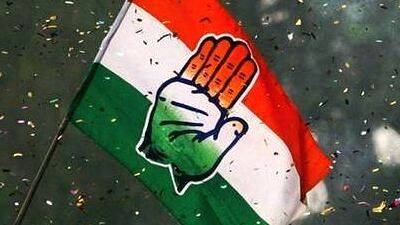 UDAIPUR: The Congress leadership has reached an agreement at the Nav Sankalp Chintan Shivir which started yesterday that the family members of the leaders can be candidates in the elections if they have five years of working experience. This paved the way for Rahul Gandhi and Priyanka Gandhi to contest the 2024 Lok Sabha elections.
The organizational affairs sub-committee has proposed "one family, one ticket" rule for future elections. Another active topic of discussion is that those who have been working in office for more than five years should stay away for three years. Another issue is that members of half of the committees from the block level to the AICC must be under the age of fifty.
Ajay Maken said the five-year limit would help prevent leaders from continuing in office for as long as they wished, regardless of the party's interests. The leaders must have be involved in the organization for the remaining three years. Committees will be formed for coordination between block and booth committees. The 'Public Insight Section' will be set up in the party to know the public opinion. They seek feedback from the people during and after elections. Currently the survey is being conducted by private agencies.
It is also proposed to set up an evaluation unit at the block level to evaluate the performance of the office bearers.This section will prepare the ground for the promotion of talented leaders. Steps will be taken to address grievances of leaders and to avoid those who performs badly.