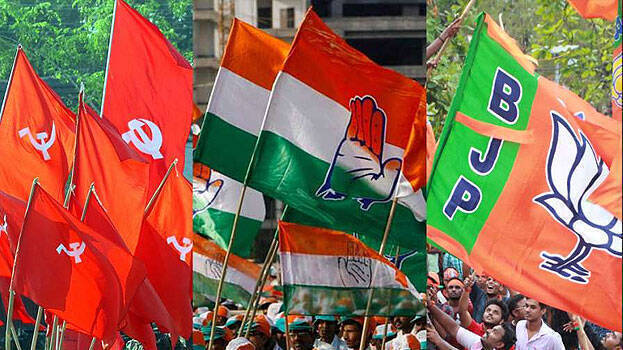 THIRUVANANTHAPURAM: As Thrikkakara by-election campaign ends today, the fronts are trying to capture votes on undercurrents of the communal polarization created by PC George's hate speech and the child's hate slogan at the Popular Front rally.
BJP gained strength by using the anti-Muslim sentiment among Christians with George's arrest as a weapon. NDA wanted PC George to campaign in Thrikakara today but he was asked to appear at Fort Police station today at 11 am. PC George responded that CM Pinarayi Vijayan was behind the police notice to keep him away from Thrikkakara.
The left front focused on the Christian and Muslim minority vote banks while maintaining the traditional vote bank. The traditional vote bank of the UDF is the Christian and Muslim minorities. UDF hopes that the sympathy for P C Thomas will favour them. While CPM reckons that the allegation of the opposition that Jo Joseph is the candidate of the church will come in their favour.
If a small section of Christians shows BJP inclination in PC George's issue, it will affect UDF. The Chief Minister himself used the Sangh Parivar attacks on Christians in the country to counter the BJP's move. In the final round, the UDF thinks that the campaign launched by A K Antony against the government will also be beneficial.