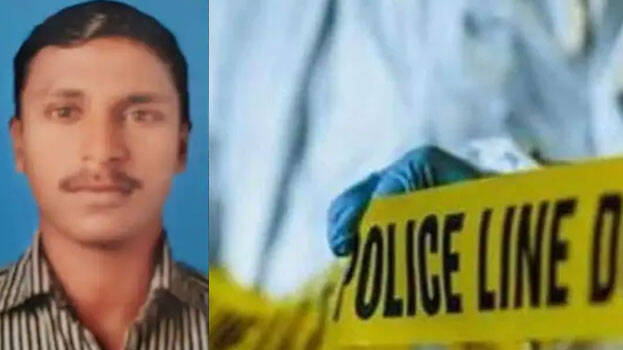 PALAKKAD:The post-mortem report of youth who died after being thrashed is out. As per the report, the cause of death was head injury. His leg got injured during the attack and had bleeding on the head, stated the report.
A mentally challenged youth was beaten with a cricket bat by a police officer and his brother. Earlier,the visuals of Anas getting thrashed by Firoz, a native of Narikuthi was out. Firoz was accompanied by police officer Rafeeq. Police said that apart from Firoz, who had beaten the youth, Rafeeq would also be taken into custody.
The attack happened around noon yesterday. The brothers Firoz and Rafeeq quarrelled with Anaz near the Victoria College ladies hostel in Palakkad. Later, they reached on bike and attacked Anaz with a cricket bat. Firoz hit Anas first on the leg and then on the head.
Anas fell to the ground as soon as he was hit in the head. Rafeeq and Firoz took the injured youth in an autorickshaw to the district hospital. They said he was injured in a car accident. He died at night.
The incident came to light when the police questioned Firoz, who were suspicious of Anas' injuries. Firoz said that he accidentally hit Anas' head. Firoz pleaded guilty and his arrest was recorded.