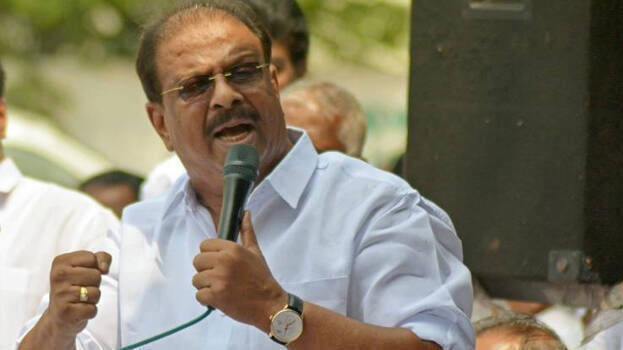 THIRUVANANTHAPURAM: KPCC president K Sudhakaran MP has said that the police investigation into the SFI attack on Rahul Gandhi's office was not trustworthy. He alleged that the police launched an investigation after taking necessary steps to protect the SFI activists who attacked Rahul Gandhi's office.
"The presence of the Health Minister's personal staff in the violence adds to the seriousness of the case. The SFI carried out the violence with the blessings of the CPM leadership. That is why the CPM put pressure to remove the health minister's personal staff from the list of accused. The CPM's top leadership is behind the violence. The conspiracy behind this heinous crime is unlikely to come under the purview of the police investigation in the current circumstances. Therefore, the inquiry announced by the Chief Minister will end as a farce," Sudhakaran said.
"The CPM is now rejecting the SFI after ordering the attack. This is only a natural step to save the party's face. The current police action against the culprits is as per the script prepared by the CPM. The CPM condemned the violence after ensuring legal assistance to save the accused. It is the tradition of the CPM to kill people and advocate for those who are killed. The Congress does not expect an impartial inquiry from the police which provided protection to the attackers by remaining spectators when the office was vandalized," he said.

"The CPM's aim was to gain the favour of the BJP by defaming Rahul Gandhi. It is evident that in the wake of the new revelations on currency smuggling, the CM and the CPM will gain political advantage through this violence. The CPM's double standards on the buffer zone issue became clear to the public. The central and state governments have taken a pro-buffer zone stance," Sudhakaran said.