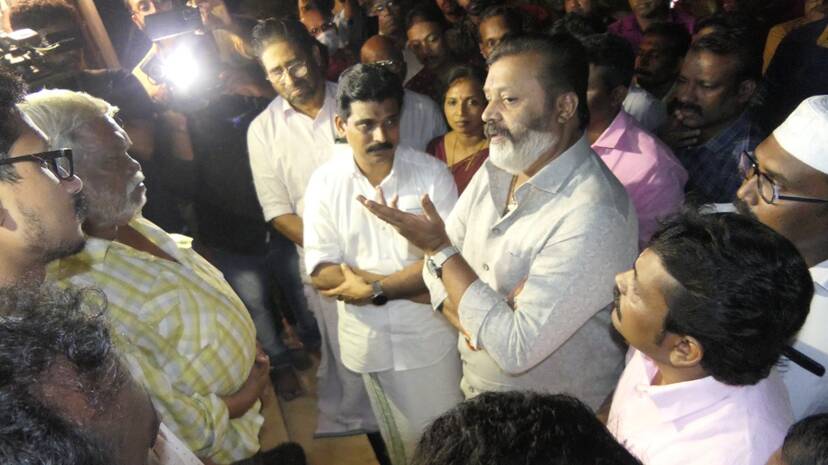 THRISSUR: Actor Suresh Gopi has said that he will pay Rs 1 lakh announced for treatment of Kuravannur bank fraud victim kidney-patient Joseph and his sons suffering from cerebral palsy. He clarified this while visiting Joseph's house last day. The actor also visited the house of Philomina, another bank fraud victim who died without getting further treatment. He consoled her husband Devassy and her relatives.
Joseph had told Kerala Kaumudi last day that the bank refused to pay money for the treatment of his sons suffering from cerebral palsy. BJP district president Adv. K K Anish Kumarand other BJP workers also came along with him.
"The Karuvannur Bank fraud will be brought to the attention of national leaders. Such incident should not be repeated. I have full faith in the national leaders and the governance. ", said Suresh Gopi.