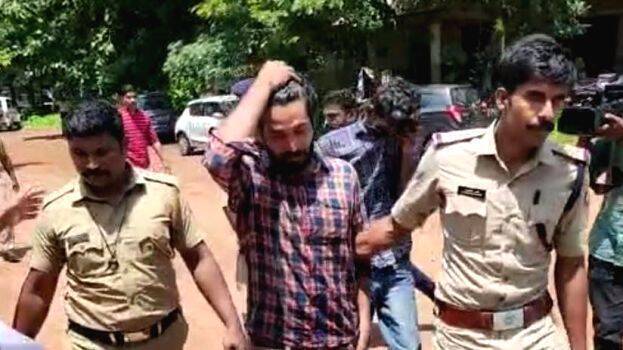 THRIKKAKKARA: Police have arrested two accused from Kasargod in connection with the murder of a youth in a flat in Kakkanad. The arrested persons are Arshad and Ashwanth, friends of deceased Sajeev Krishnan. They were arrested from the Kasargod while they were trying to escape on a two-wheeler after seeing the police. According to police, a dispute over drug-financial transactions led to the murder. Police have recovered MDMA, one kg of ganja, hashish oil, heroin etc from them. A case was also registered in this regard. Police had been conducting searches in various districts for Arshad, who had gone into hiding.
Blood-stained knife found in flat
A blood-stained knife was found in the flat where the murdered K Sajeev Krishnan and his friends lived. The knife was recovered from the kitchen during the inspection conducted by Thrikakkara Assistant Commissioner PV Baby and Infopark CI Bibindas. A grain of cannabis was found on a steel plate. The police said that the cause of Sajeev Krishnan's death was knife wounds on the head, chest and neck. He was stabbed five times from the back.