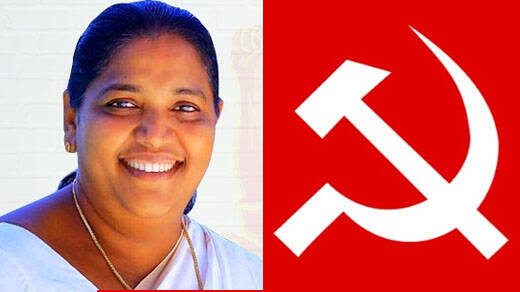 THIRUVANANTHAPURAM: Former MLA and CPI leader, ES Bijimol, has rubbished the social media rumours that she is quitting CPI. The former MLA of Peerumedu took to her Facebook page to reject the rumours being spread about her leaving the communist party.

Bijimol said that there might be leaders who jump to other parties in the hope of gaining positions and for differences of opinion. She asked not to put her name on that list.
She said that she will always be a staunch communist. And added that as long as she is a political activist, she will remain with CPI.
Earlier, ES Bijimol contested to become the CPI Idukki District Secretary with the support of the state leadership but failed. After failing to get elected to the post, she criticized the leadership through her Facebook account. The party asked for her explanation when her social media response became controversial.
During the CPI State Conference, Bijimol was kept out of the State Council and also not made the representative of the Party Congress. This led to rumours on social media that Bijimol was planning to exit the party.